Company
Boston and Worcester Rail-Road Corporation. Charted in 1831 to develop a line from Boston to Worcester which it opened in 1835. Built a number of local branches from its main line to local towns. Merged with the Western Railroad in 1867 to form The Boston and Albany Railroad.
Certificate(s)
Stock. Issued in 1867. #12347.
Score Card
Rarity
Industry
Beauty
Cross-Collectable
Importance
Age
5
8
9
7
3
7
Overall Value
5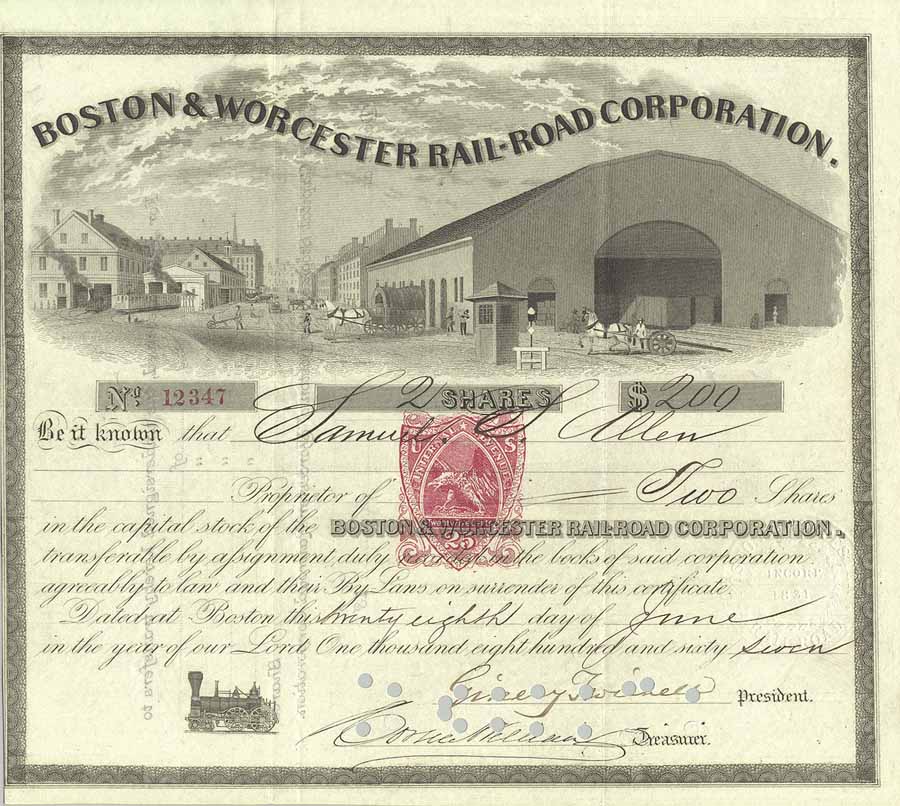 Stock. Issued in 1862. #10544. No revenue.
Score Card
Rarity
Industry
Beauty
Cross-Collectable
Importance
Age
6
8
8
6
3
7
Overall Value
5