Company
United States Wireless Printing Telegraph Company. Founding in 1906, the company was located in San Francisco. Sold a device allowing telegraphs to be wirelessly over short distances. They were primarily used to communicate from shore to ships anchored in harbors and bays. The company later became The Burligame Telegraphing Typewriter Co. The company was dissolved in 1910.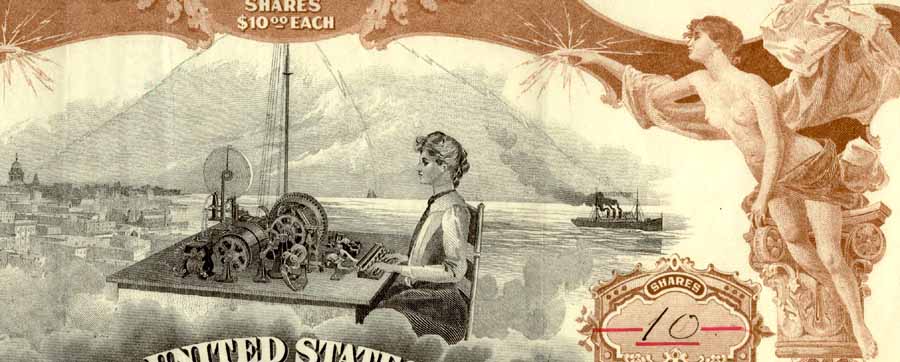 Certificate(s)
Stock. Issued in 1907. #458. One of the best vignettes you'll ever see. A woman sends telegraphs to ships at sea. Excellent figural framing as well.
After the company was renamed to Burligame, stocks where issued using the same framing details. Unfortunately, the woman operating the machine was replaced with the company nameplate, making those certificates much less valuable. They are also far more common.
Score Card
Rarity
Industry
Beauty
Cross-Collectable
Importance
Age
8
7
10
7
6
7
Overall Value
8