Company
Union Pacific Railway - 19th Century Proof. Formed along with the Central Pacific Railroad in 1862 with the passage of The Pacific Railroad Act, which made the construction of the transcontinental railroad possible. The Union Pacific was to build westward from Nebraska while the Central Pacific was building eastward. Construction was difficult but the lines where finally joined in May of 1869.
Certificate(s)
Stock. Proof. New York.
This very large and very impressive 19th century printers proof displays a wonderful Lady Liberty vignette. It also has an appropriate vignette at center of Indians overlooking a train. Construction crews where often required to fight indians while building the road.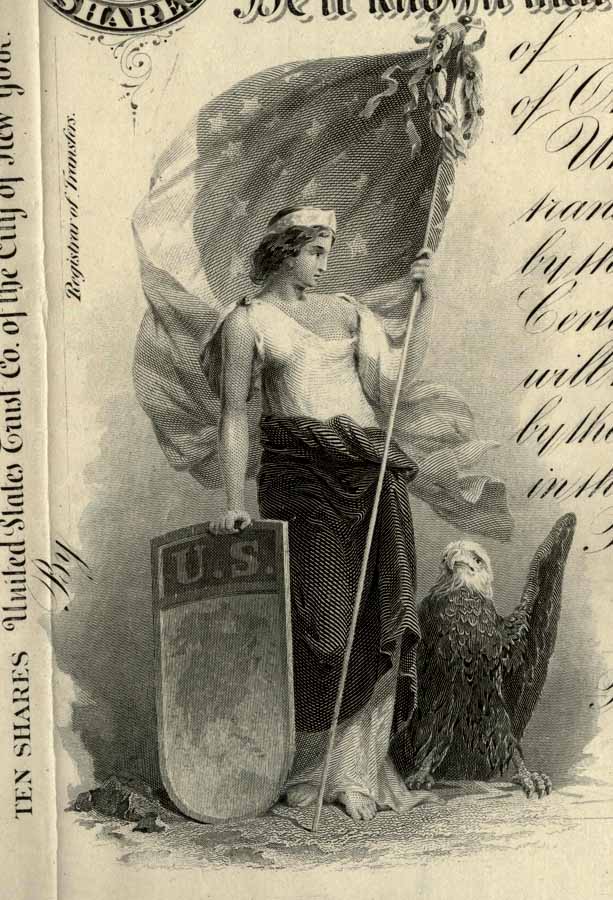 Score Card
Rarity
Industry
Beauty
Cross-Collectable
Importance
Age
9
9
9
9
7
8
Overall Value
9