Company
Philadelphia and Lancaster Turnpike Road.
This was America's first private turnpike company and the 4th company of any type chartered in Pennsylvania (1792). Construction began in 1793 and the road was completed in 1796 and covered a total of 62 miles. Service began in 1794, on a partially completed road.
The company built tollgates about every 7 miles. Early on the road was highly successful and didn't face any competition until the railroads where built starting in the 1830's. Even so, the company was able to survive until 1900.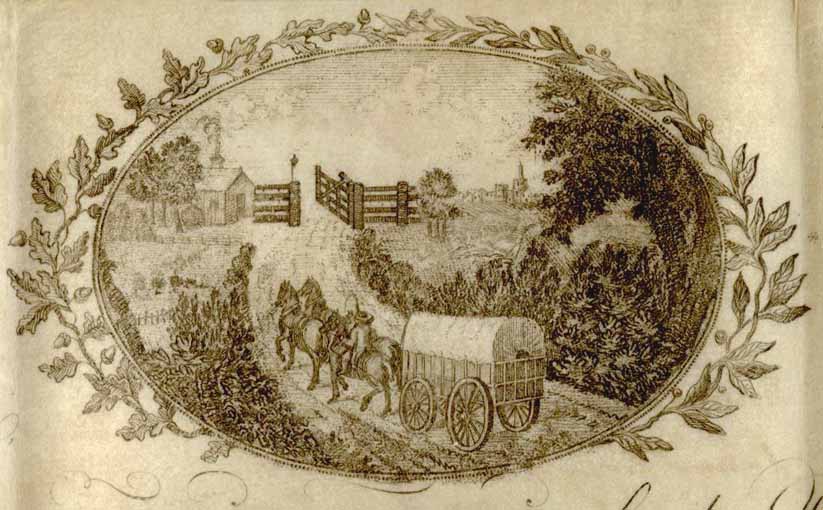 Certificate(s)
Stock. Issued in 1795. #918.
One of the earliest American stock certificates with a vignette. In this case, showing a covered wagon and toll gate. About 300 of these certificates are known to exist. Signed by the companies first President, William Bingham. Issued to Philemon Dickinson.
William Bingham. (1752-1804) Founded the Bank of America in 1781 and became the richest man in the country. Also served in the Continental Congress and as Senator from Pennsylvania.
Philemon Dickinson. (1739 - 1809) Major General commanding the New Jersey Militia during the Revolutionary War. Represented Delaware in the Continental Congress. Later became Senator of New Jersey.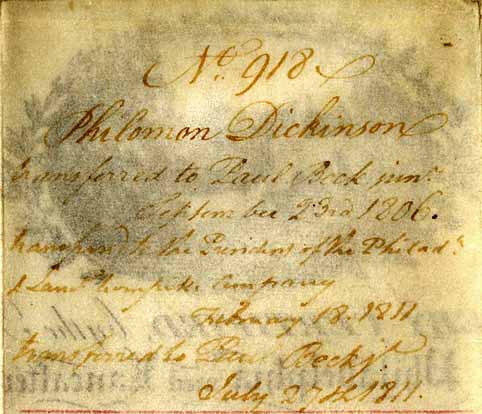 Score Card
Rarity
Industry
Beauty
Cross-Collectable
Importance
Age
7
7
9
7
9
10
Overall Value
10