Company
Worcester Consolidated Street Railway Company. Formed in 1907 when various local street railways where merged. Became the Worcester Street Railway Company in 1932 under control of the "New England Investment & Security Co.".
Certificate(s)
Stock. Issued in 1926. #A3943. CD's for this company are very common but stocks are quit hard to find. But because the certificate isn't much to look at and collectors see the cd's everywhere, if you find the stock, you probably won't have to pay much for it.
Score Card
Rarity
Industry
Beauty
Cross-Collectable
Importance
Age
7
8
2
7
3
3
Overall Value
3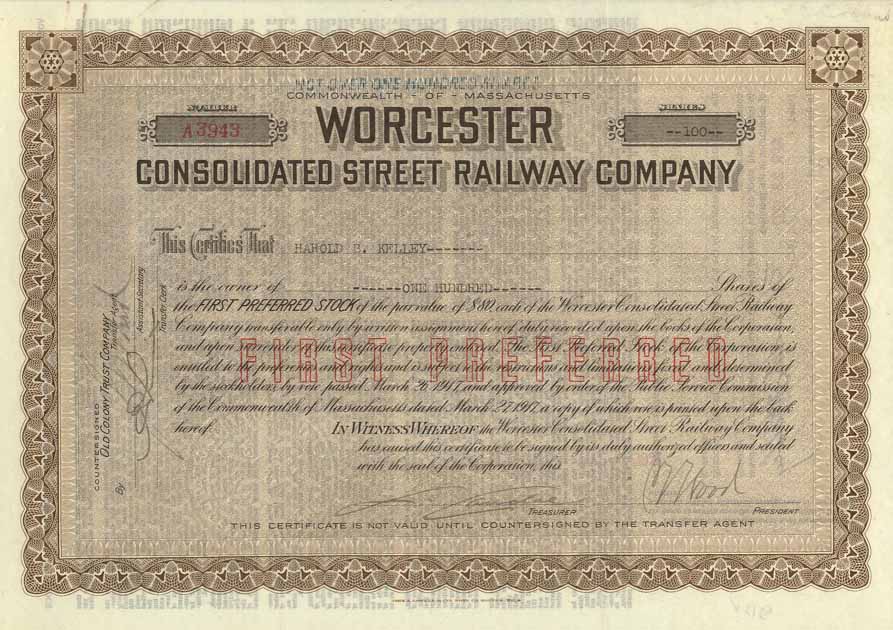 Certificate of Deposit. Issued in 1930. #219.
Score Card
Rarity
Industry
Beauty
Cross-Collectable
Importance
Age
2
8
2
5
1
2
Overall Value
1