Company
Old Colony Steamboat Company. Purchased the "Fall River Line" from the Boston, Newport and New York Steamsboat Company in 1874. Purchased again in 1894 by the New York, New Haven & Hartford Railroad Company. The Fall River Line became a division of the New England Navigation Company in 1906. Steamship service on the "Fall River Line" ended in 1937.
Certificate(s)
Bond. Issued in 1890. #69.
Score Card
Rarity
Industry
Beauty
Cross-Collectable
Importance
Age
0
0
0
0
0
0
Overall Value
0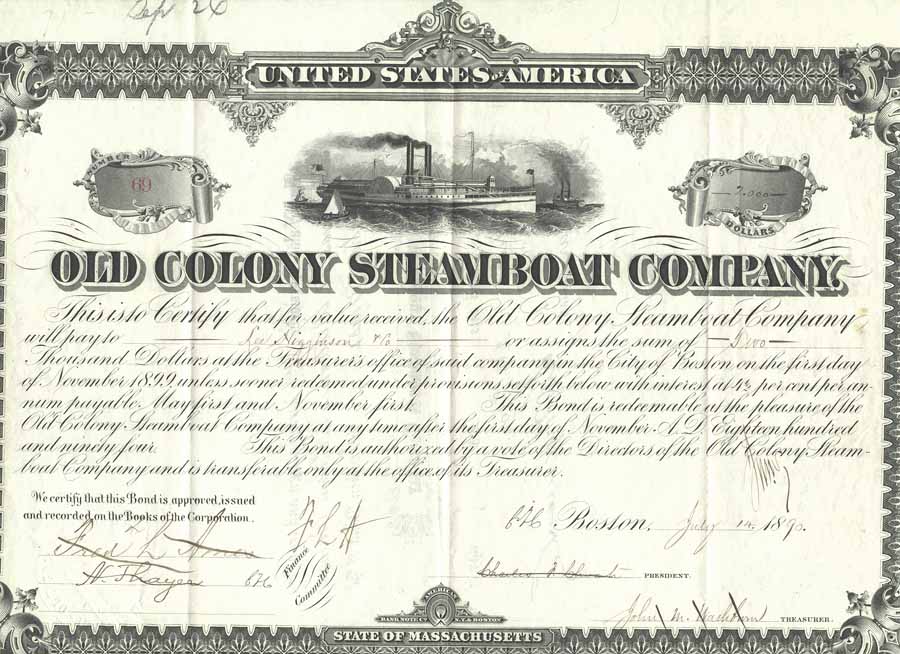 Stock. Issued in 1889. #247.
Score Card
Rarity
Industry
Beauty
Cross-Collectable
Importance
Age
6
6
6
5
1
3
Overall Value
4