Company
New England Guaranty Corporation. Established in 1920, this company was located in the Sears building at the corner of Court and Washington streets in Boston. It provided commercial banking services.
Certificate(s)
Stock. <100 Shares. Issued in 1924. #c407.
Score Card
Rarity
Industry
Beauty
Cross-Collectable
Importance
Age
4
4
6
2
1
3
Overall Value
3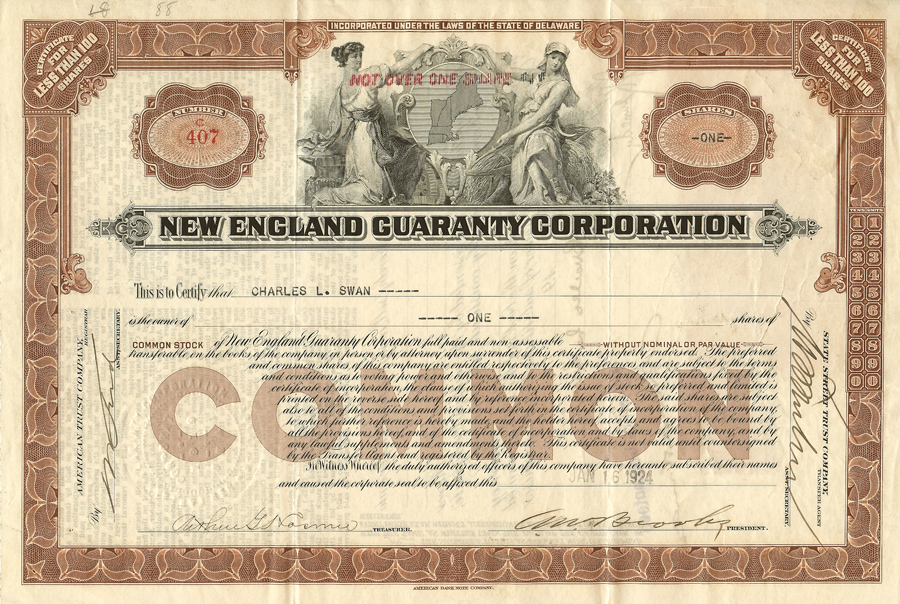 Gold Note. Issued in 1925. #1355.
Score Card
Rarity
Industry
Beauty
Cross-Collectable
Importance
Age
4
4
2
2
1
3
Overall Value
1