Company
New Bedford Cordage Company.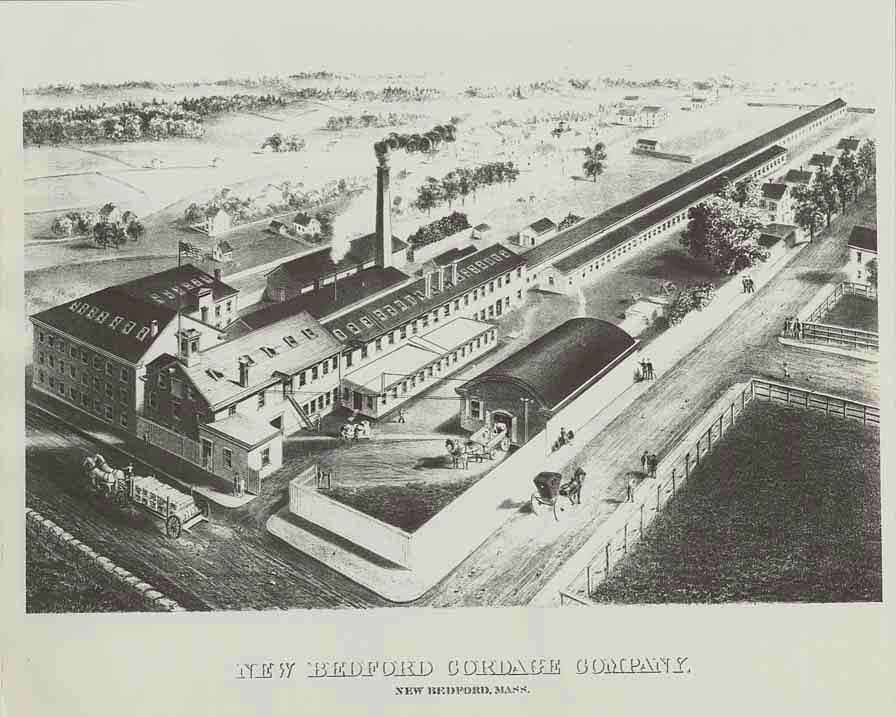 Founded in 1842 by a group of New Bedford whaling agents, they incorporated in 1846. Initially they specialized in whale line, the rope used to connect the harpoon to the ship, and quickly became its leading supplier in New Bedford. Although the provided all kinds of rope and line to the whale fishery, business really took off in the later part of century as pleasure boating became popular among the growing New England upper class. As the number of yachts grew, so did profits. By 1888, the company 250 people at its New Bedford plant. It survived until 1964 when it was acquired by Phillips Petroleum.
Certificate(s)
Stock. Issued in 1896. #7.
Score Card
Rarity
Industry
Beauty
Cross-Collectable
Importance
Age
7
9
2
9
4
5
Overall Value
4