Company
Milford and Uxbridge Street Railway Company. Incorporated in 1909. Ran from Uxbridge MA, through holden to Milford MA.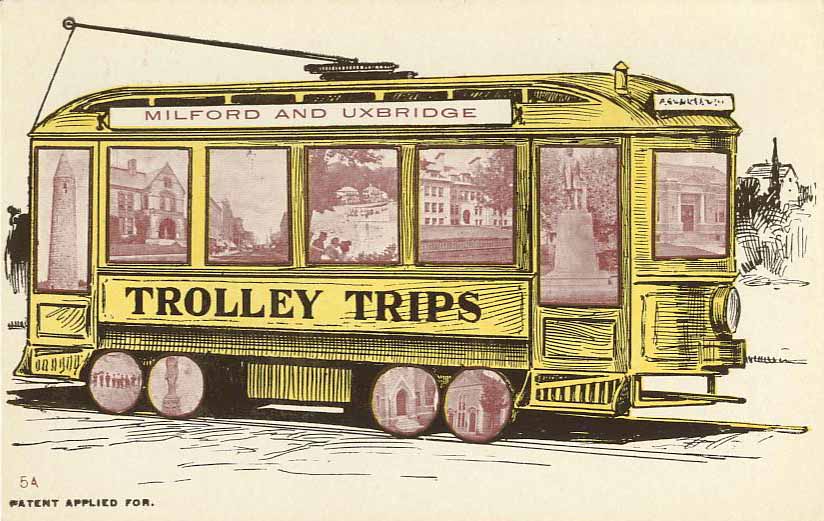 Certificate(s)
Stock. Issued in 1909. #392. Perhaps unique in this early variety where the car travels right.
Score Card
Rarity
Industry
Beauty
Cross-Collectable
Importance
Age
10
8
9
8
4
4
Overall Value
8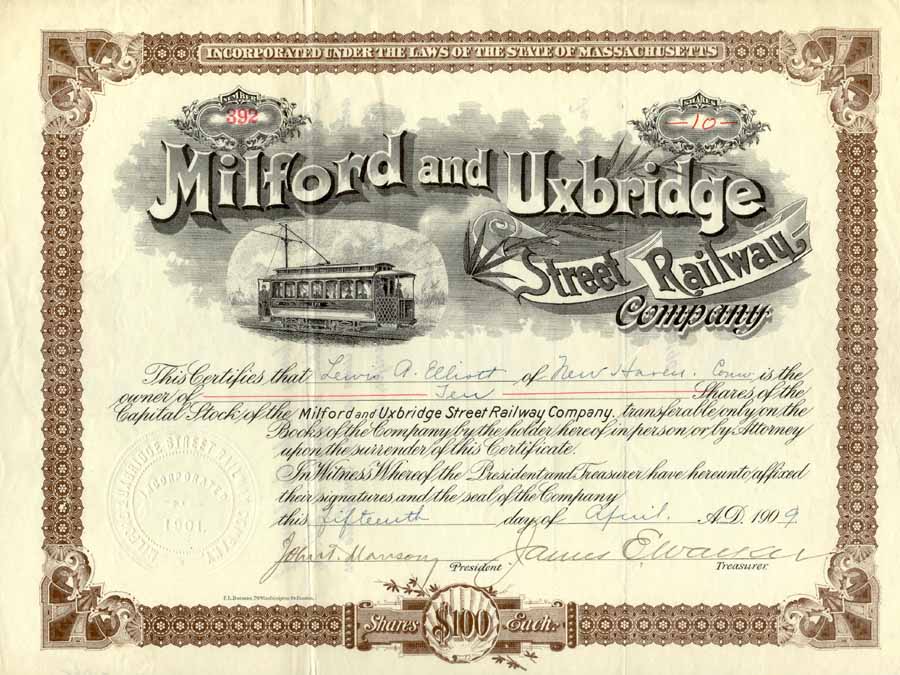 Stock. Issued in 1912. #B55. Still quit rare but not unique. Car travels left.
Score Card
Rarity
Industry
Beauty
Cross-Collectable
Importance
Age
8
8
8
7
4
4
Overall Value
6