Company
Lawrence Manufacturing Company. An early Lowell mill. It was established in 1831, first producing cotton cloth. During the civil war, is switched to Hosiery and back to cloth later. The mill buildings survived well into the 1980s when 2 major fires (1987 and 1989) struck.
Certificate(s)
Stock. Issued in 1845. #68. Its difficult to rate these pieces. They are quit nice and not generally available but a large number of these certificates are in the hands of a library. They probably will not dump them on the market, but they might.
Score Card
Rarity
Industry
Beauty
Cross-Collectable
Importance
Age
0
5
4
4
2
8
Overall Value
0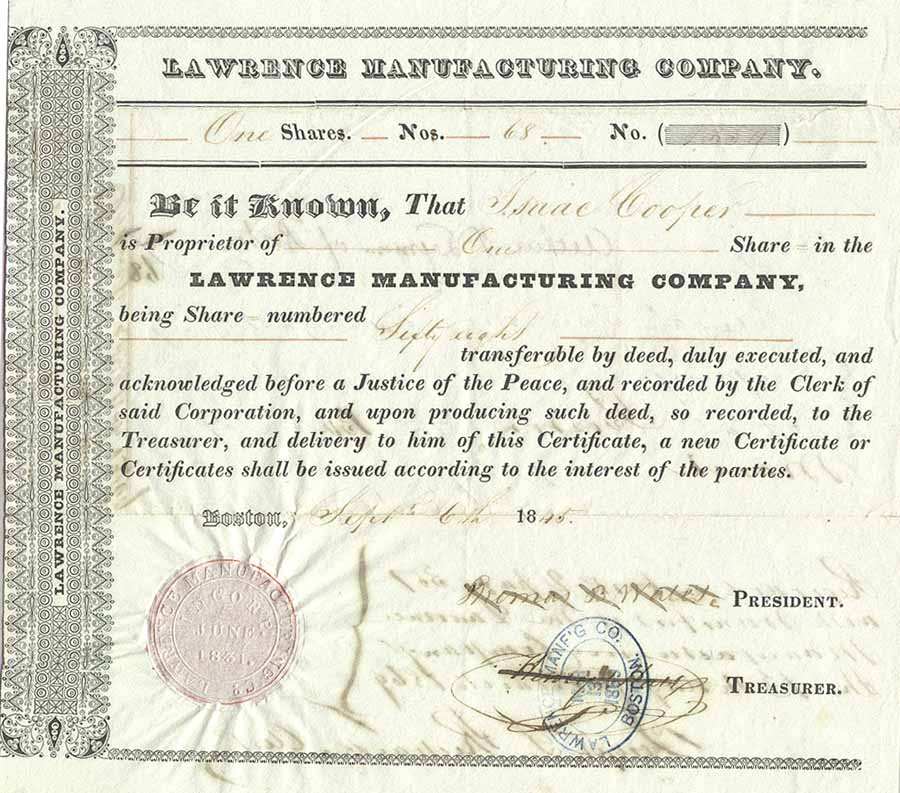 Stock. Issued in 1866. #543.
Score Card
Rarity
Industry
Beauty
Cross-Collectable
Importance
Age
0
5
4
4
2
8
Overall Value
0