Company
Crompton and Knowles Loom Works. Organized in 1897 when Mr. Crompton and Mr. Knowles merged there indenpent companies. Initally produced looms and frabics in Worcester MA. Eventually expanded to Providence RI, southern states and overseas.
Certificate(s)
Stock. Issued in 1900. #11.
Score Card
Rarity
Industry
Beauty
Cross-Collectable
Importance
Age
6
5
4
5
3
4
Overall Value
4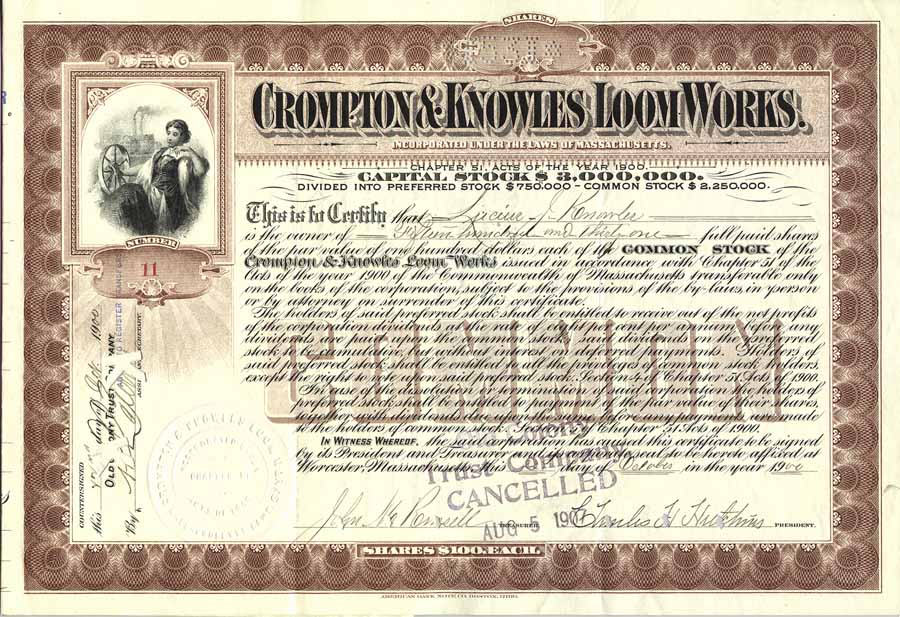 Stock. Issued in 1937. #C757.
Score Card
Rarity
Industry
Beauty
Cross-Collectable
Importance
Age
3
5
7
3
2
2
Overall Value
2