Company
Boston and Mississippi Cotton Land Company. This company was a consortium of investors lead by Edward Orne. They purchased thousands of acers of the Chickasaw Cession of Mississippi (DeSoto County) in 1836. They donated the land used to Build the town of Hernando (then called Jefferson) and established the Hernando Railroad and Banking Company to help develop the land.
Certificate(s)
Stock. Issued in 1844. #718.
Score Card
Rarity
Industry
Beauty
Cross-Collectable
Importance
Age
9
2
2
4
3
7
Overall Value
5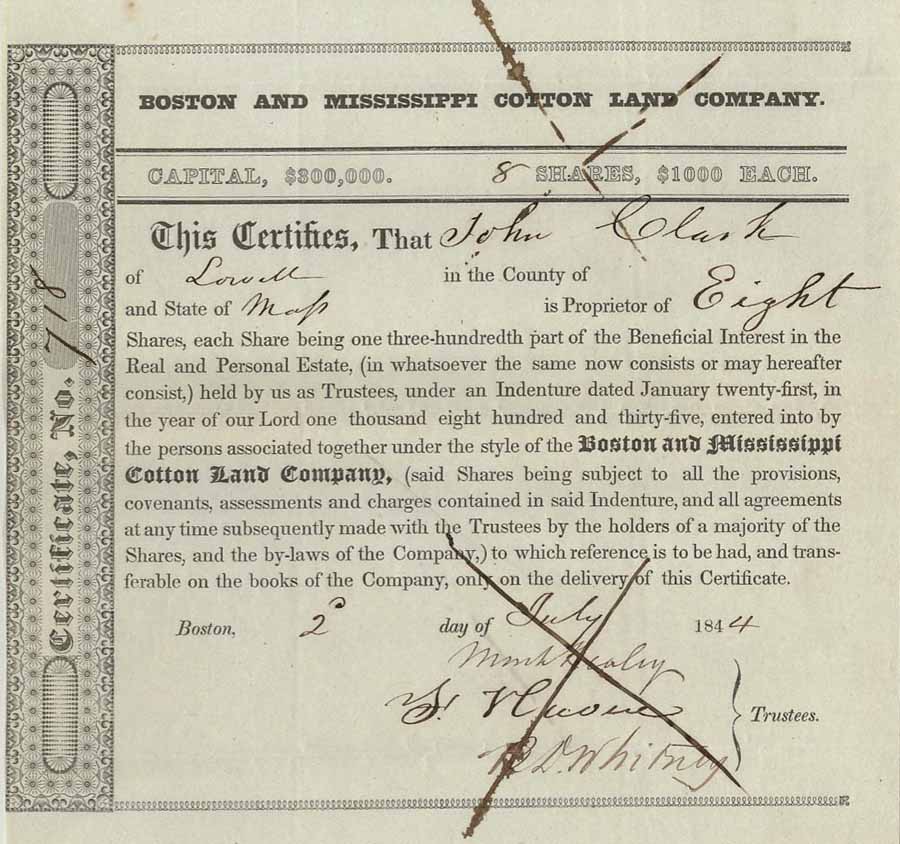 Stock. Issued in 1838. #625.
Score Card
Rarity
Industry
Beauty
Cross-Collectable
Importance
Age
9
2
2
4
3
8
Overall Value
6