Company
Blackstone Canal Company. John Brown, a prosperous Providence merchant, first attempted to build a canal along the Blackstone River as early as 1796. While he obtained a charter in Rhode Island, Boston businessmen, concerned at the prospect of losing business to Providence, blocked his efforts in Massachusetts. With the opening of the Erie Canal, interest was rekindled. General Edward Carrington, a prominent Providence merchant, organized early investors including Nicholas Brown and Thomas P. Ives. In 1823, Massachusetts and Rhode Island both established companies to build the canal from Providence to Worcester.
They Blackstone Canal Company was officially established after construction began when these 2 separate corporations where combined in 1825. Construction continued until 1828, with the first complete trip between Providence and Worcester occuring in October of that year.
Early financial success was short lived and the canal was plagued by maintenance costs, lawsuits over water rights, bad weather and lack of water. In 1845 the Providence and Worcester Railroad purchased the Massachusetts part of the canal in order to use its tow path and to eleminate a competitor. The RI Legislature was heavily lobbied by merchants and refused to let the Rhode Island portion shutdown until 1848, by which time almost no traffic remained.
Although the canal failed it's investors, it had a huge impact on local business. It lead to Worcester being established as New England's second largest city, increased the importance of Providence as a port, and helped the Blackstone Valley become a major player in the industrial revolution. Much of the canal still exists and parks have been established at key points along the route.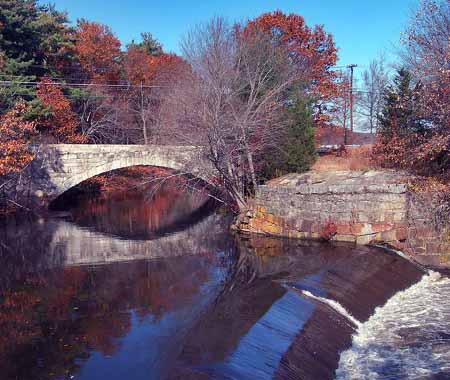 Certificate(s)
Stock receipt. Issued in 1835.
Score Card
Rarity
Industry
Beauty
Cross-Collectable
Importance
Age
9
7
2
7
7
9
Overall Value
7