Company
Amherst Steam Mill Company. In just 3 years of existance, this company established four mills, a saw mill, grist mill, clapboard mill and shingle mill. All were powered by a single 50 horse power steam engine.
The company archives are owned by the University of New Hampshire and are available to the public.
Certificate(s)

Stock. Issued in 1854. #54.

Score Card
Rarity
Industry
Beauty
Cross-Collectable
Importance
Age
7
5
2
2
2
8
Overall Value
4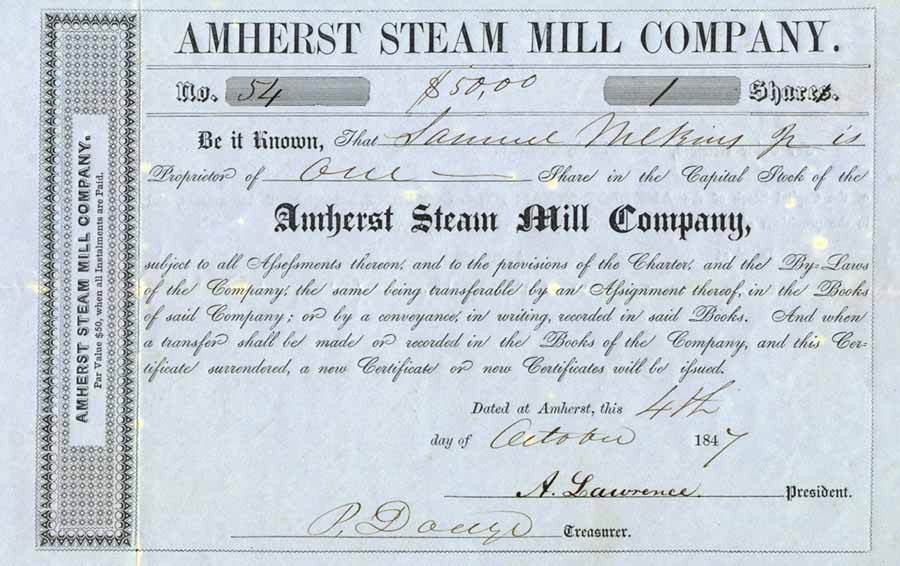 Assessment receipt. 1846.